Richland State Bank Mission Statement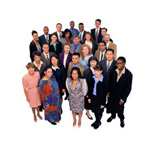 Richland State Bank is a South Dakota State Chartered bank dedicated to providing community banking services in Bruce, South Dakota and its surrounding trade area. Additionally, the Bank is also committed to expanding its markets and services beyond the traditional trade area through niche student loan programs marketed on a national basis as well as other specialized nontraditional banking activities.
As a state chartered bank regulated by the South Dakota Department of Banking and the Federal Deposit Insurance Corporation, the Bank and its management will always conduct its activities in a manner that promotes the safety and soundness of the institution by identifying, measuring, monitoring and controlling all related risks.
Chartered on December 23, 1913 as Bank of Bruce, Richland State Bank has a long and continuing tradition of providing a high level of integrity and service to all of its customers. This tradition is sustained throughout all of its activities by its skilled management and employees. President Pennie Lutz and Vice President/Loan Officer Mike Rentsch contribute over 50 years of banking and regulatory experience; both are available to answer all loan questions and requests. Personal Banker Tiffany Lewis is available to help with IRAs, Certificates of Deposit, and consumer lending. Front end employee Linda Heylens provides information about Internet Banking, debit cards, and deposit transactions. Feel free to ask any one of our knowledgeable employees about your banking questions.
Richland State Bank is dedicated to providing services to its customers in a prompt and friendly manner that only a small community bank can provide. The Bank strives to expand its service to its customers and community by keeping in stride with current and future technology.
Richland State Bank Corporate Values Statement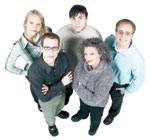 All Richland State Bank activities are guided by the following core values:
Service.
As the banking industry continues to become more competitive, Richland State Bank and its management are committed to offering its customers full and competitive banking services in a prompt, friendly and efficient manner.
Effectiveness.
Richland State Bank's reputation rests on its integrity in its dealings, its performance in the community and its dedicated employees.
Endurance.
Richland State Bank's tenure in the banking community is due to its ongoing diligence in identifying, measuring, monitoring and controlling all risks related to all aspects of its operations. The Bank seeks to enhance and improve such risk control in the future, especially with regard to new products and services.
Vision.
Richland State Bank recognizes the competitive marketplace and operating environment and has strategically positioned itself through both traditional and nontraditional activities for long-term success.
Traditional Banking Operations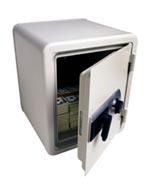 The Directors, Officers and employees of Richland State Bank are dedicated to providing full service banking services to Bruce and its surrounding community.
With agriculture being the primary industry in the Bank's servicing area, the Bank continues to provide agricultural financing to farming operations of all sizes. As the agricultural industry becomes more and more dependent upon marketing strategies, the Bank's Officers remain committed to assisting with and providing for marketing education for its farm customers.
The Bank is committed to working closely with local governmental and community leaders to seek out community needs and to identify opportunities to provide for the development and expansion of commerce in the Bank's service area.
The Bank provides consumer and mortgage loans for residential real estate to members of all income groups in the Bank's service area.